King's Pharmacy  has loyally served the Murphy area for over 39 years. With our newly expanded services to include a full service compounding lab, immunizations, and an innovative solution to simplifying medication regimens, King's is dedicated to remain a leader in healthcare. Read below to learn more about us …
Meet our Pharmacists!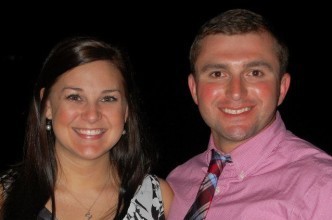 John Hyer, PharmD and his wife Dorris Hyer, PharmD (see right) are both welcomed additions to the King's Pharmacy team and look forward to meeting your healthcare needs!
Dr. John Hyer completed his Doctorate in Pharmacy at The University of Georgia and his Post-Graduate Residency Training at the Tuscaloosa Veterans Affairs Medical Center. During residency training Dr. Hyer specialized in primary care disease state management with an emphasis in cholesterol, high blood pressure, heart failure, asthma/COPD, anticoagulation, diabetes, geriatrics, erectile dysfunction, and low testosterone treatments. He is always striving to remain on the forefront of treatment to improve patient outcomes. Pharmaceutical compounding is a passion for Dr. Hyer which drives him to solve difficult patient problems using unique solutions.
Fun facts: Did you know Dr. Hyer is a United States Marine Corps Veteran, where he received a honorable discharge after numerous deployments in the Mediterranean, Japan, and a combat tour in Afghanistan in support of Operation Enduring Freedom? John is also an avid tournament angler and competitive powerlifter. You can usually find him either at the pharmacy, the lake, or the gym!
Dr. Dorris Hyer also received her Doctorate of Pharmacy from The University of Georgia and completed Post-Graduate Residency Training in Tuscaloosa, Alabama at DCH Regional Medical Center. At DCH Dr. Hyer specialized in acute care to include complicated intravenous (IV) dosing regimens, anticoagulation, primary care disease state management, oncology, neonatal and critical care in the ICU. Dr. Hyer shares her husbands passion for pharmaceutical compounding to improve quality of life and women's health.
Fun facts: Dr. Hyer enjoys many outdoor activities and has a pet "Morkie" (half Maltese and half Yorkie) named Tucker! 
Diana Brown, RPh
Nancy Thompson, RPh